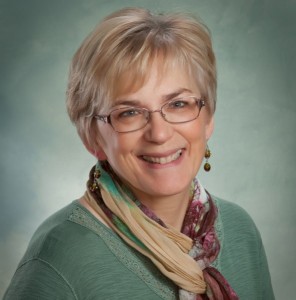 This past Tuesday, you got to meet Peter Theisen (the hero from Stacy Monson's debut release SHATTERED IMAGE) in a fun character interview found >here<. Now today, you get to meet Stacy!
I met Stacy about five years ago when she headed up the formation of MN NICE, the Minnesota chapter of the American Christian Fiction Writers (ACFW). Since then, Stacy has become a critique partner, mentor, and friend. I've been very blessed to have her in my life. And now you have the chance to get to know Stacy better too.
[Oh, and don't forget, Stacy is giving away a copy of Shattered Image. To enter, head on over to her character interview >here< and ask her hero, Peter, a question in the comments]
Good morning, Stacy! Thank you so much for visiting my blog today! Could you tell my readers about your journey to publication?
Wow – where to start? I have been writing stories and creating characters for as long as I can remember. A friend and I would "design" houses for our 26 kids (the Duggars had nothing on us!). We loved coming up with names, figuring out where all those kids would sleep, etc.
In high school, I had an ongoing story that a group of friends would read and then give ideas as to where the story should go next. It was fun to have their input. Once I graduated from college, got married and started a family, my writing mainly went by the wayside, although there were times I would work on a story just so I could get it out of my head! I even submitted it, which was pretty brave of me back then. I don't know why it didn't get snapped right up! 🙂
About seven years ago, I had an epiphany while watching an Oprah show on mid-life "opportunities" and realized it was time to get serious about writing. I signed up for a novel writing course through The Loft, made my very first writing friend (Ann Page), and the journey was on.
I joined several national writing organizations, met tons of great people, and learned so much about the craft of writing (which I continue to learn). I was part of starting the first ACFW chapter in Minnesota – MN-NICE, joined a few critique groups, and started a writing group through my church. Along the way I watched many, many friends sign contracts and get published. I was thrilled for them, and wondered when it would be my turn. I signed with a lovely agent and worked with her for two years. A year or so later I signed a contract with a publisher who had started up a fiction line. Unfortunately that didn't last and I was back to wondering if I would ever get published, or if my journey was more about encouraging others on their journey to publication. Those were some really hard times, long nights, prayers of confusion. But even through those difficult moments, I couldn't stay away from writing for long.
In the summer of 2014 I went to a writing retreat in Montana with a few friends where I learned about indie publishing. I had never, EVER been interested in self-publishing, but so much has changed in the publishing world that it didn't seem so self-serving anymore. I dug in to learn, was mentored by wonderful, patient people (like Brenda Anderson!!) and released the first book in my first series. What a thrill to see my story finally in print!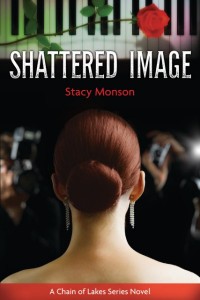 Yes it is a thrill! And Congratulations!!! Can you tell us about Shattered Image? What inspired this book?
Shattered Image is about people finding out who they are in God's eyes, and why that matters more than what society says they should be. Kiera is a former fashion model determined to stay out of the spotlight forever. Peter is an up-and-coming pop singer who's equally determined to find fame and fortune under the spotlight. What they learn together, through various trials, missteps, and personal issues, is that the spotlight doesn't matter unless it's God's spotlight. But it's a lesson they both have to learn the hard way.
And the most important question: milk chocolate, dark chocolate, white chocolate, or no chocolate? 🙂
Chocolate. Period. I am definitely a chocoholic but I don't need that fancy stuff. I'm happy with simple chocolate in any form – milk, dark, or white.
---
About Stacy Monson~
Stacy Monson writes stories that show an extraordinary God at work in ordinary life. Her current release, Shattered Image, is the first book in the Chain of Lakes series. A member of ACFW (American Christian Fiction Writers), she is the current secretary and past president of MN-NICE, as well as the area coordinator for Minnesota. Residing in the Twin Cities, she is the wife of a juggling, unicycling physical education teacher, mom to two amazing kids and two wonderful in-law kids, and a very proud grandma. You can learn more about Stacy and her books at www.stacymonson.com.
Get in touch with Stacy~
Website | Facebook | Pinterest | Twitter | Instagram: Stacy_Monson
About Shattered Image~
Kiera Simmons' career as a high-profile fashion model ends abruptly when a failed relationship nearly lands her in jail. Now she forges a quiet life helping teens understand their eternal value in a world saturated with the distorted messages of society.

Peter Theisen is on the fast track to everything the celebrity life promises, with every step of his meteoric rise in the music world orchestrated by his ambitious manager.

Their sweet, unexpected romance is threatened by her past and his future, a life-changing diagnosis, and financial devastation. As they struggle to find their way back to each other, and to the One who matters most, the allure of wealth and fame may jeopardize everything.
Purchase Shattered Image~