~~~ eBook Giveaway ~~~
See contest rules below
---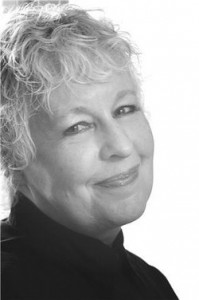 A few years back I ran across a blogger who shared my affinity for Vince Flynn novels and gritty, Christian fiction. Since then, Nicole Petrino-Salter has become the best of cyber-friends. While we don't always agree when it comes to books, I don't think there's anyone whose literary tastes are more similar to mine.
I'm so thrilled for Nicole as she's just released another novel, Destination. Nicole writes romance, but it is not your ordinary romance. And with her new release, I just had to invite Nicole to visit my blog this week: today and Thursday.
Thanks, Nicole, for coming by today! And congratulations on your new release! (Another gorgeous cover, BTW.) Can you tell my readers about DESTINATION?
The best way to do this is to give you the complete back cover copy which you don't see on my ebook:

Life leads us to and from many places, but when it comes to eternity there are only two choices for our destinations . . .

An unlikely felon returns to his roots and the friendship of a fiery old widow.  The last things he expects to find are true love, a ministry to youth, and the unusual burden for his new love's ex-fiancé.
Do you see yourself in any of your characters?
I see myself in all of my characters injecting pieces of my humanity into most and some of my spirituality into others. We all carry with us the human stain, and although we don't all think or act the same, or become enraged, joyful, or ambivalent to the same issues, our capabilities to act badly or perform well and kindly can intersect.
Well said, Nicole. What are you working on right now?
Right now I have three novels in various places of their development. One of them is a huge stretch for me because it's my first attempt at a mystery with a thread of romance. Another is a contemporary sort of Redeeming Love, and the third is just beginning to reveal itself to me but was begun/inspired by the lyrics to a song by the Marshall Tucker Band called "Heard It in A Love Song." My title is . . . in a love song.
Love that title! And I'm very eager to read your contemporary Redeeming Love Which authors do you enjoy reading? Have any influenced your writing?
I enjoy too many to name, but I can say they haven't influenced my writing so much as they have inspired me to write deeper.
Thanks again, Nicole, for dropping by!
~~~
About Nicole~
Nicole Petrino-Salter writes love stories with a passion. After spending over 30 years in Thoroughbred horse racing, she wrote her first novel Hope of Glory about racing and life on the track. Since then she has written several books. Nicole lives just south of Seattle, Washington, and is devoted to the Lord Jesus Christ, her family, friends, and writing novels for His glory.
Nicole writes Love Stories and Romance.
Connect with Nicole~
Website | Twitter | Novel Rocket
Purchase Destination~
~*~*~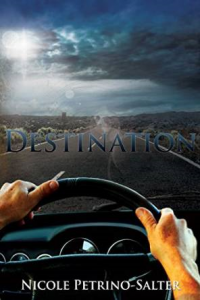 >>>eBook Giveaway<<<
Nicole has graciously offered to give away one ebook copy of Destination. To enter, leave a comment on today's post (July 14, 2015) and/or Thursday's post (July 16, 2015).
This contest ends Sunday, July 19, 2015 at 11:59 pm CST. I will post the winner on Monday, July 20, 2015. Winner will be chosen via Random.org.