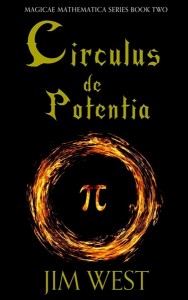 This past February, I had the pleasure of welcoming author, Jim West, to my blog where he talked about his best-seller, Libellus de Numeros (read A Visit With Best-Selling Author, Jim West). Now Jim has a second book out, Circulus de Potentia, and it's climbing the Amazon charts as quickly as the first.
Jim's books are perfect for your middle grade reader, fantasy readers, lovers of Harry Potter, girl empowerment story readers, or for anyone who simply enjoys a well-told story. Two additional books are planned for this Magicae Mathematica series.
About Circulus de Potentia~
A festival in Nosaj's honor has been interrupted by a mysterious challenger wearing the Circulus de Potentia, a band of gold that gives him unstoppable strength and power. One by one the Guardians fall and a race is on for Alex to go find the wizard with a secret regarding the curious symbol on the golden band. Finding this peculiar wizard named Pythagoras wouldn't be such a daunting task if it wasn't for the packs of wolves that roam the forest and a maze she and her friends will have to solve as well as a riddle fashioned by Daedalus himself. What awaits Alex in the Forest of Factors? Can Archimedes solve the equation in time? Can the Guardians stop this invincible challenger?

A symbol unknown, a riddle unsolved, a maze guarded by a monster, a race against time to find the secrets of the Circulus de Potentia and the most precious thing in the world.
---
Purchase Circulus de Potentia~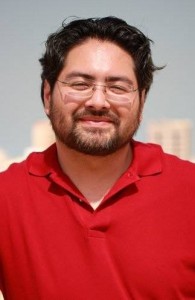 About Jim West~
Jim West was born in Killeen, TX in 1977 and grew up mostly in central Louisiana. For over 18 years he has worked in the Cyber Security field and came up with the ideas and concept for the Magicae Mathematica series about a decade ago. His first book of the series, Libellus de Numeros, is one he hopes will resonate with its young readers. Jim is a father of two SMART and beautiful girls whom he loves dearly and when he himself is not away 'saving the world' they live in Dubai, UAE with his wonderful wife Eman.
Connect with Jim~