Happy Book Birthday, Capturing Beauty!
And Thank You, Readers, for joining me in this celebration! I'm serving up chocolate cake with fudge frosting, and ice cream with all the trimmings. And no, the cake and ice cream are not calorie-free. Callie Beaumont, my heroine in CAPTURING BEAUTY, insists that my readers have the good stuff, after all, she does tell Haven Carlysle, my hero, that "True love is eating ice cream together." Wouldn't you agree?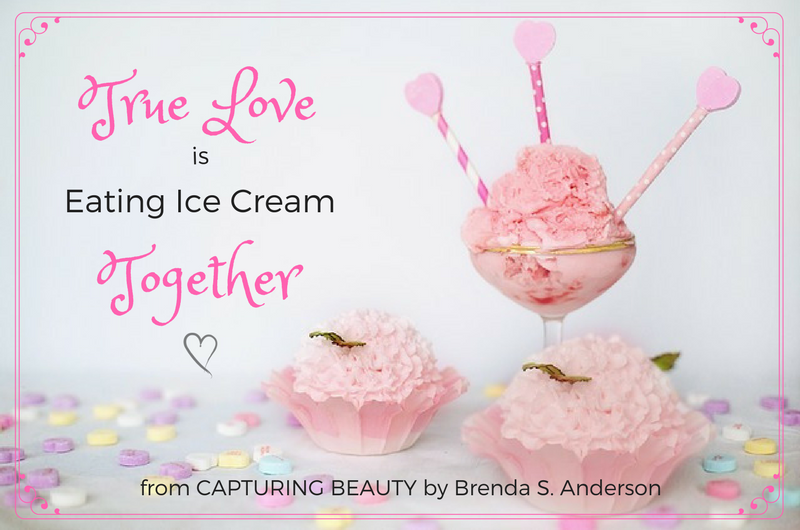 As an added bonus to this celebration, I'm giving away one sweetheart of a prize package that includes autographed paperbacks of both CAPTURING BEAUTY and RISKING LOVE plus a 0.08 oz package of Lindt Strawberries and Cream truffles, and the For King and Country "Live Free Love Strong" deluxe edition CD which includes the popular song, "Priceless." Once you meet Callie, you'll understand how that song would speak to her.
So how to do you enter to win this valentine-worthy prize? Just use the Rafflecopter from below which includes answering this question in the comments section:
What is your favorite ice cream treat?
Mine is a turtle sundae! To learn Callie and Haven's favorites, you'll have to read the book. 🙂
Thank you for celebrating with me!!!
---
He's a nature photographer returning to make amends. She's a camera-shy naturalist seeking privacy. Their love for a boy brings them together, but the camera could drive them apart.
Photographer Haven Carlysle is a changed man. Six years earlier, he had run from his tragedy-filled life in Duluth. Now he's back in town to capture the North Shore's beauty … and to recapture the love of his son. But that means making amends with his ex-girlfriend too. When camera-leery Callie Beaumont steps in to bridge the relationship between Haven and his former family, he's wary, but she's his only hope.
Callie Beaumont is surrounded by beauty. Her parents are local news celebrities. Her sister is a model. And Callie is … Ordinary. All her life, Callie has longed to work outdoors soaking up God-breathed beauty, and the opportunity is finally on the horizon. But being the liaison between the handsome photographer and his son has thrown her dreams, and her heart, into chaos.
Can Haven capture her heart when she won't let him capture her image? And will his poor choices cost Callie her dream job and him the love of his son?
Purchase CAPTURING BEAUTY ~
Giveaway Details ~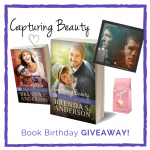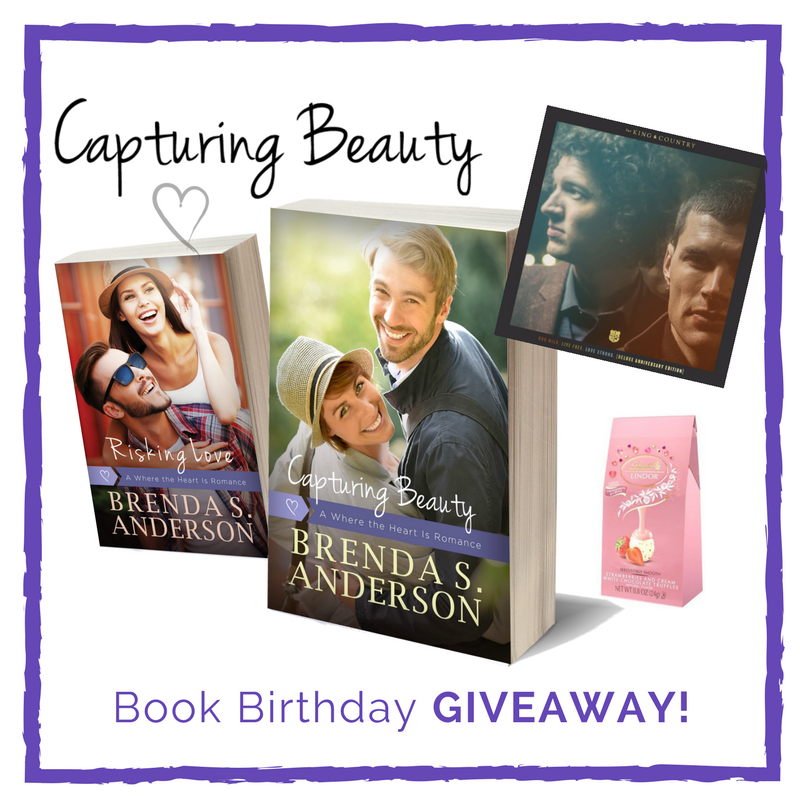 To win (1) autographed copy of CAPTURING BEAUTY, (1) autographed copy of RISKING LOVE, (1) For King and Country Live Free Love Strong CD, and (1) 0.08 oz package of Lindt Strawberries & Cream White Chocolate Truffles, fill in the Rafflecopter form below. Contest ends at 12:00 am on February 14 (midnight on February 13). Contest is open to residents of the continental US only. Must be 18 years old to enter.
a Rafflecopter giveaway