More ideas for that reader on your Christmas shopping list:
Mystery/Suspense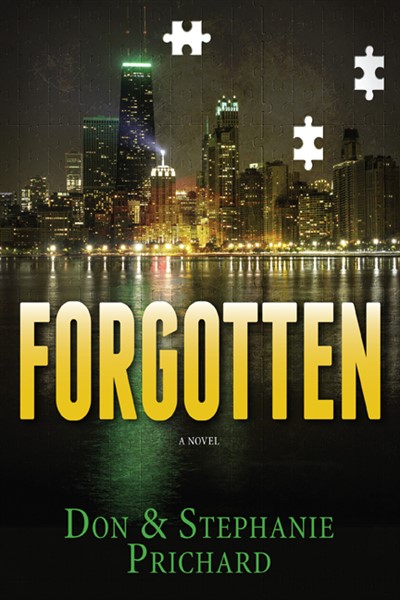 Forgotten
by Don & Stephanie Prichard
It's frightening to lose your memory. Even scarier is to forget what's at stake. 
Federal prosecutor Eve Eriksson disappears under mysterious circumstances and shows up a year later in a coma. What happened, and where has she been? She can't remember, and her life is in jeopardy. Four people are hunting her down. Three claim to have been stranded on an island with her. The fourth is her old nemesis, Chicago drug lord Danny Romero, who still wants her dead. 
Jake Chalmers is shocked to discover his fiancé is a federal prosecutor. Why did she hide this from him on the island, and who is going to such great lengths to prevent their reunion? If she doesn't regain her memory, he'll be thrown into prison for murder. 
Purchase Forgotten here: books2read.com/u/3J0g6K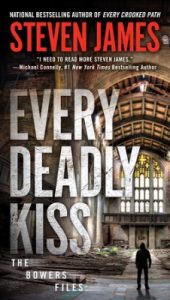 Every Deadly Kiss
by Steven James
Patrick Bowers is FBI special agent in Detroit who uncovers a terror plot that goes back hundreds of years. He finds a ruthless murderer and killings that link to his own history with a known terrorist and that his ex-girlfriends secret past could be the only thing that can help them stop the killing spree.  If they can't find the killer, a bioweapon attack is certainly heading their way.
Purchase Every Deadly Kiss here: books2read.com/u/4jwGq2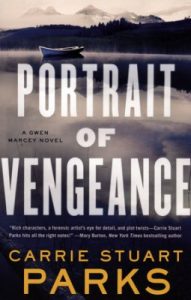 Portrait of Vengeance
by Carrie Stuart Parks
Gwen Marcey investigates a case of a missing child in Lapwai, Idaho. Details keep surfacing that are similar to her childhood traumas. Meanwhile her ex-husband back home is threatening to take sole custody of their daughter. The clock is ticking for the lives of both little girls.
Purchase Portrait of Vengeance here: books2read.com/u/mgrD1z
Legal Fiction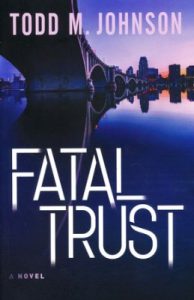 Fatal Trust
by Todd M. Johnson
Criminal defense attorney Ian Wells inherited a law practice from his father in Minneapolis. A new client offers him two hundred thousand dollars to find out whether three men qualify for over nine million dollars of trust funds. To qualify, none of the men can have a criminal record for the past twenty years. He finds out the trust has links to an old criminal enterprise and an unsolved art theft. Now Ian is under criminal investigation as the money from the crime begins to surface.
Purchase Fatal Trust here: books2read.com/u/b5MRjl
Attorney Hayden McCarthy given a wrongful death case against the government. Her goal has been to become the youngest partner at the law firm. She would like a relationship with Andrew Wesley, however his father is a congressman. The timing of this government case is not good. Now someone unknown is out to kill the case or her. How will justice prevail if she closes the case?
Purchase Beyond Justice here: books2read.com/u/m2oBdd
Come back tomorrow for more Reader Christmas List recommendations!
---
For Women's Fiction, Family Drama, and Literary novels, see Day One:
https://brendaandersonbooks.com/2017/12/05/readers-christmas-list-day-one/
---
Available from Brenda S. Anderson

Click title for purchase link ~
Where the Heart Is Box Set: 3-in-1 Special Edition
Risking Love (a Where the Heart Is Romance #1)
Capturing Beauty (a Where the Heart Is Romance #2)
Planting Hope (a Where the Heart Is Romance #3)
Coming Home Series Box Set: 4-in-1 Special Edition
Pieces of Granite (Coming Home Series Prequel)
Chain of Mercy (Coming Home Series #1)
Memory Box Secrets (Coming Home Series #2)