Ideas for that reader on your Christmas shopping list:
Women's Fiction / Family Drama / Literary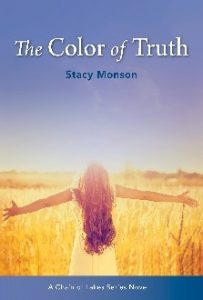 The Color of Truth
by Stacy Monson
Marti has been on her own since she was 15, determined to build a life for herself and her sister despite the threats of a man intent on keeping her from revealing his secret.
Sam Evans' turbulent teen years prepared him for the perfect job—counseling troubled youth. Then his pregnant wife walked out on their marriage and his life imploded, leaving him without a family, a job, or his hard-earned reputation.
With her sister in danger, they're forced to divulge the secrets, lies, and half-truths they've kept hidden from each other, and from themselves. If they can't face the brilliant colors of God's truth, the consequences may be deadly.
Purchase The Color of Truth here: https://books2read.com/The-Color-of-Truth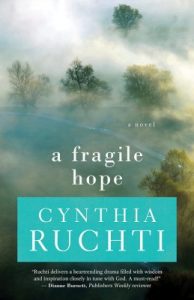 A Fragile Hope
by Cynthia Ruchti
Marriage counselor Josiah Chamberlain has a high success rate repairing other couples' relationships. But when it comes to his own wife, things aren't what they not perfect. As she becomes unreachable, he feels betrayed. Now that love seems to have failed him, will his faith sear through the wall that separates them?
Purchase A Fragile Hope here: books2read.com/u/bOa2xo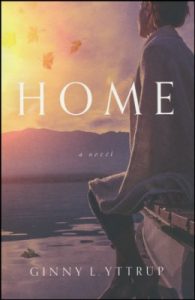 Home
by Ginny Yttrup
Facing a deadline, novelist Melanie Vander escapes to a picturesque localation hoping to inspire her husband to appreciate her again. Meanwhile, Craig is seeking God's wisdom for his struggling business and marriage. Will Melanie keep running from reality and her problems? Or will she allow her characters to lead her home?
Purchase Home here: books2read.com/u/3k0XW8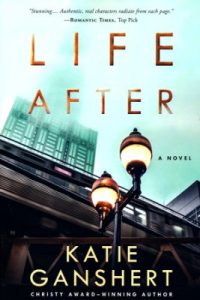 Life After
by Katie Ganshert
In a world where bombings are more prevalent than ever, Kate Ganshert writes a novel about a woman who boards a passenger train and seconds later a bomb explodes. One year goes by and she still can't recall that horrific day. She feels grief and guilt because she is the only survivor. Unable to put it to rest, she contacts the families of the victims. Paul Elliot lost his wife and the mother of his children. His daughter Reece reaches out to Autumn for that one last link to her mother. Paul wants to keep the information from Reece so she can heal. Will Autumn finally remember what happened that day?
Purchase Life After: books2read.com/u/bQBER0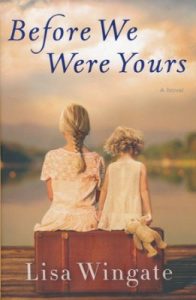 Before We Were Yours
by  Lisa Wingate
Based on one of America's real-life scandals. Georgia Tann, director of a Memphis-based adoption organization, kidnapped and sold poor children to wealthy families all over the country.
In the year 1939 Memphis, Tennessee, Rill Foss is a twelve-year-old river gypsy whose family lives on a Mississippi River shantyboat. When an emergency takes their parents to the hospital, strangers take the children from their world and place into an orphanage. Rill fights to keep his sisters and brother together. 
Present day, in Aiken, South Carolina, Avery Staffords is the daughter of a U.S. senator with a career as an assistant D.A. in Baltimore, Maryland. She is planning her wedding when suddenly her world tips upside down the day her father becomes ill. She returns home to help and finds out about her hidden past.
Purchase Before We Were Yours here: books2read.com/u/mqp7rZ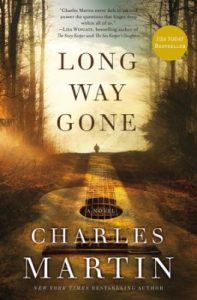 Long Way Gone
by Charles Martin
Singer, songwriter Cooper O'Connor thought he could make it big and took nearly everything his dad held dear and made his way to Nashville, where he promptly lost it all! After five tough years, he miraculously survives being shot and left to die in a fire, but can no longer sing or play music. When he returns home, he hopes to find the healing and reconciliation he desires.
Purchase Long Way Gone here: books2read.com/u/mvjLZ2
Come back tomorrow for more ideas!
---
Available from Brenda S. Anderson

Click title for purchase link ~
Where the Heart Is Box Set: 3-in-1 Special Edition
Risking Love (a Where the Heart Is Romance #1)
Capturing Beauty (a Where the Heart Is Romance #2)
Planting Hope (a Where the Heart Is Romance #3)
Coming Home Series Box Set: 4-in-1 Special Edition
Pieces of Granite (Coming Home Series Prequel)
Chain of Mercy (Coming Home Series #1)
Memory Box Secrets (Coming Home Series #2)