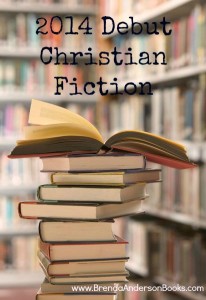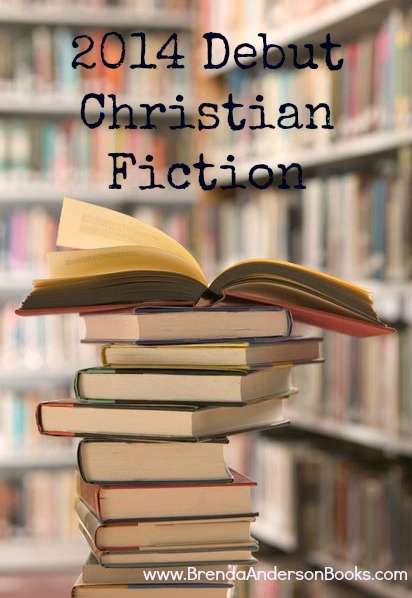 Four more diverse debuts!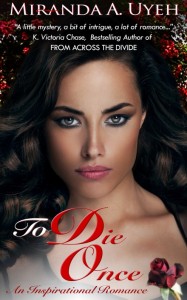 TO DIE ONCE
(Child of Grace #1)
by Miranda A. Uyeh
Two men, one woman, a rosebush!
Jennifer, a woman unexpectedly trapped in a path of love and passion against everything she believes. Rodrigo, a man set to get what he wants at the cost of what matters most. Stefano, a man with a past, a story to tell and passion to offer. Chidi, a friend in need, a friend indeed. Or not?
From a culture where good girls follow the norm and live as they've been told, Jennifer is no different from any other girl until by happenstance, she meets and falls in love with Rodrigo, a man who's handsome, rich and foreign. Different. She has no idea who he is or what he does, and is swept into a world of romance and passion. It is not long before she discovers a shocking truth that shakes both her world and his. Then he is gone.
Stefano shows up at a time when Jennifer has made up her mind about the rules of life. He thinks she's beautiful and is in love with her. In a bid to convince her to give him a chance in her life, old memories once buried are brought to life. And the events that follow don't leave anyone unaffected by the truth of the past that was left unsettled.
Meanwhile, Jennifer with her friend Chidi, find themselves on a self-discovery journey that has one of them raising questions. Some just have to ask …
Where is God in all this?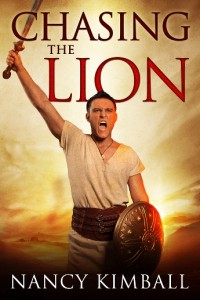 CHASING THE LION
by Nancy Kimball
From the blood-soaked sand of the Roman arena, a divine destiny will rise
For as long as Jonathan Tarquinius can remember, everyone has wanted something from him.
His half brother wants him dead. His master's wife wants his innocence. The gladiator dealers want him to fight—and die—for their greed. Rome's most famous prostitute wants his love. And the gentle slave girl who tends the wounds on his body and the hidden ones on his soul longs for him to return to his faith.
What Jonathan wants is simple. Freedom.
But God wants something from Jonathan too—something more than anyone would ever imagine. The young warrior's journey will push him to the limits of human endurance and teach him that true freedom is found within. The greatest battle Jonathan must ever fight will not come in the arena, but deep within himself as he is forced to choose between vengeance and mercy—with the fate of an empire and the life of the woman he loves hanging in the balance.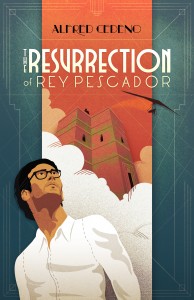 THE RESURRECTION OF REY PESCADOR
by Alfred Cedeno
Winslet Press
You are invited to a world where everyone has a mechanical heart.
That is, everyone except Rey Pescador. You want to know him. You can't help it. And it's not just his beating heart that lures you into his story, it¹s the depths and heights of his journey that draw you into the tales of this legendary figure. He's incredible. He's Rey Pescador. He's boxed heavyweights. He's freestyled in front of stadiums. He's fought robots, but, for years, Rey Pescador's greatest adventure remained a mystery.
Until now.
In this genre shattering novel, David Rosario—reluctant priest and cousin of Rey—finally confronts his absurd past. Follow his journey as he unravels the life of Rey Pescador while plunging into his own fears, dreams, and insecurities.
David's one-sided feud with Rey humorously catapults this adventure across continents and worlds as David slowly reveals his deep love for the mysterious Rebecca in a series of tall tales and love letters that will leave you laughing, pondering the state of your own heart, and considering the profound meaning of a life well-lived.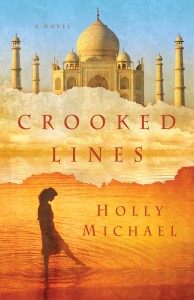 CROOKED LINES
by Holly Michael
On the shores of Lake Michigan, Rebecca Meyer seeks escape. Guilt-ridden over her little sister's death, she sets her heart on India, a symbol of peace.
Across the ocean in South India, Sagai Raj leaves his tranquil hill station home and impoverished family to answer a higher calling. Pushing through diverse cultural and religious milieus, he labors toward his goals, while wrong turns and bad choices block Rebecca from hers.
Traveling similar paths and bridged across oceans through a priest, the two desire peace and their divine destiny. But vows and blind obedience at all costs must be weighed…and buried memories, unearthed.
Crooked Lines, a beautifully crafted debut novel, threads the lives of two determined souls from different continents and cultures. Compelling characters struggle with spirituality through despair and deceptions in search of truth.
~*~*~
Tweet – #DebChristFic
Debuts Part 1 – >here<
Debuts Part 2 – >here<
Goodreads Debut CF List >here<