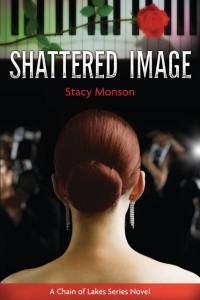 A few weeks back you had the opportunity to meet author Stacy Monson and her hero from her debut novel, Peter Theisen. Now finally, here's my official review of Shattered Image. (Which you can purchase at Amazon, B&N, & BAM)
She's forced from the spotlight.
He can't wait to jump in.
SHATTERED IMAGE by Stacy Monson is one of the best books I've read all year. Using snappy prose, Stacy has penned a story that grabs you at the very first sentence and doesn't let go until the last. I really liked that the romance between Kiera and Peter grew organically, and didn't happen at first sight or first touch. And it was so much fun watching the two fall in love! You really want things to work out for them. But huge obstacles are thrown in their paths as he goes off on his music tour, believing he can have it all, while she stays behind to care for her ailing father, wishing Peter was there with her, knowing that fame isn't all it's cracked up to be, praying it doesn't change him. But it can't help but change him and her.
Peter and Kiera are lifelike and multi-dimensional characters. I especially like Peter whose bashfulness is adorable. He's cute, but has no clue, and he's always stumbling over his words (which Kiera loves). Yet, he's confident in his musical ability. Whereas Kiera knows she's beautiful, but she wishes people would see beyond her face and fame to the person and the heart inside (as Peter does). She wants to spread that word to teens through her One of Me program, a program I'd love to see in our schools and churches.
(Also, as a Minnesotan, it was fun seeing our lovely state through a different set of eyes.)
Stacy puts the reader through a gamut of emotions from laughing to crying to wanting to knock some sense into the characters. You care about them that much. She lifts the façade of fame and physical beauty, unveiling the truth. We are so much more than what others see on the outside.
Purchase Shattered Image
Amazon | B&N | BAM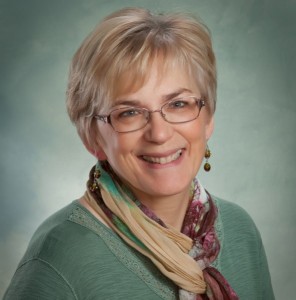 About Stacy Monson~
Stacy Monson writes stories that show an extraordinary God at work in ordinary life. Her current release, Shattered Image, is the first book in the Chain of Lakes series. A member of ACFW (American Christian Fiction Writers), she is the current secretary and past president of MN-NICE, as well as the area coordinator for Minnesota. Residing in the Twin Cities, she is the wife of a juggling, unicycling physical education teacher, mom to two amazing kids and two wonderful in-law kids, and a very proud grandma. You can learn more about Stacy and her books at www.stacymonson.com.
Get in touch with Stacy~
Website | Facebook | Pinterest | Twitter | Instagram: Stacy_Monson
About Shattered Image~
Kiera Simmons' career as a high-profile fashion model ends abruptly when a failed relationship nearly lands her in jail. Now she forges a quiet life helping teens understand their eternal value in a world saturated with the distorted messages of society.
Peter Theisen is on the fast track to everything the celebrity life promises, with every step of his meteoric rise in the music world orchestrated by his ambitious manager.
Their sweet, unexpected romance is threatened by her past and his future, a life-changing diagnosis, and financial devastation. As they struggle to find their way back to each other, and to the One who matters most, the allure of wealth and fame may jeopardize everything.