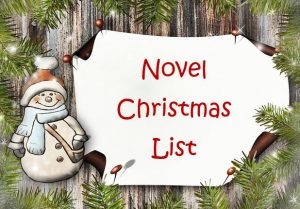 Do you have a reader on your Christmas list? Silly question, of course you do! And that means you get to purchase them the best gift of all, a gift that will take them all around the world, all through time, and even throughout the universe. Doesn't get much better than that, right?
Over the next few days I'm going to be offering a few suggestions for the reader on your list. I will admit, the books listed are all written by friends, but they're all excellent reads!
Today I'm focusing on my personal favorite genre: Contemporary Christian Fiction, and yes, these all have a little romance thrown in as well. Stop in on Friday for Fantasy plus Mystery / Suspense / Thriller / Adventure books, then on Sunday, I'll be featuring Historical Fiction, poetry, and Christian Living.
Contemporary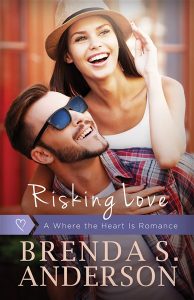 Risking Love by Brenda S. Anderson – Gotta get a little plug in for myself!
Purchase link: https://books2read.com/u/3ne2DP
Bank employee Lissa Morgan likes all the columns of her life to add up. From her job to romance, every major decision is planned out. But before she can go out on a date with Mr. Perfect, she attends a charity auction with her meddling mom who wins Lissa a date with thrill-seeker Caleb Johnson.
Caleb lived for adventure until heart disease stole his wife's life. Then debt closed his business and now threatens to take his home. With a toddler to raise, he vows that his risk-taking days are over. But then he meets the cautious yet curious Lissa Morgan and decides it's time to take one more risk—this time on love.
When Lissa learns the extent of Caleb's debt, she wonders if she can collect on his heart if she forecloses on his home. And why is she falling for the wrong man—one who challenges her to leap from her orderly life and into his waiting arms?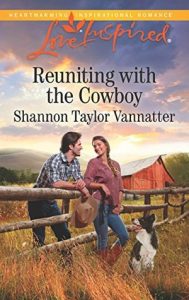 Reuniting with the Cowboy by long-time friend & critique partner, Shannon Taylor Vannatter. I've hailed  as the romance queen as she excels at writing toe-curling romance into each of her many novels.
Purchase link: books2read.com/u/mZwqJy
A charming cowboy moving in next door shouldn't be bad news. But veterinarian Ally Curtis knows Cody Warren—she'd never forget the boy who left her when she needed him most. Cody is doing everything he can to show his beautiful neighbor he's not the wild bull rider he once was, from helping her find homes for her beloved strays, to protecting her when her business is threatened. But Cody has a secret that keeps him from fully reaching out. Yet as they continue to work together to promote her shelter, he can't keep himself from hoping that Ally might have a home for him…in her heart.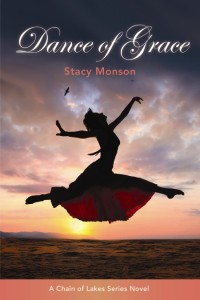 Dance of Grace by friend, critique partner, mentor, sounding board, etc, Stacy Monson. Stacy's stories are not your average romance. She infuses realism into the story and her characters are definitely not your stereotypical romance-novel figures. Love that!
Purchase link: books2read.com/u/mV7eJM
In one unexpected moment, dancer Vanessa Jordan lost her family, her career, and her future. She blames God for destroying everything that mattered.
Kurt Wagner, an ex-con with a second chance at life and faith, aches to shed his past and see his dream of helping teens become reality.
The former dancer and the ex-con form an unlikely alliance to build River House, a safe haven for kids on the street. But when Kurt's past threatens his dreams and his life, Vanessa becomes a target as well.
It will take a stubborn love, the grace of God, and one courageous teen to keep the River House dream alive.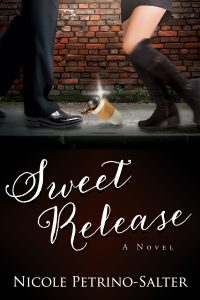 Sweet Release by friend, encourager, prayer-warrior, Nicole Petrino-Salter. Another not-your-average-romance writer. 🙂
Purchase link: books2read.com/u/mqzBJ8
Love is just a four letter word until its true revelation hits hard in the hearts of six people who have yet to experience it in its purest form. The journey these individuals make to realize the origin and reality of genuine love is both gut-wrenching and rapturous, searching to find the sweet release to love freely. A film critic, an architectural designer, a rape victim, a computer wizard, a lonely divorcée, and a longtime bachelor pastor discover love is far more powerful than anything they've experienced in their pasts.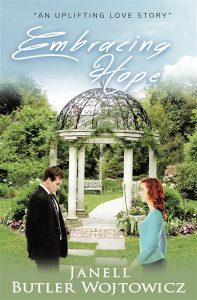 Embracing Hope – I  recently had the privilege of endorsing the debut novel for fellow Minnesotan, Janell Butler Wojtowicz.
Purchase link: books2read.com/u/mvYBQj
Christian college dean Drew McKinley mourns his dead wife and still wears his wedding ring.
He stumbles on a desperate journey to understand God's motives for her tragic death. Crossing his perilous path is Allison, a graduate student and new employee in the dean's office. Even as she deals with financial hardships, she recognizes Drew's unresolved grief from her own loss. Putting up a roadblock is Chris Whitney, the handsome but egotistical student senate president. He carries the secret burden of a dysfunctional family and a below-the-surface temper. The road Drew must navigate is fraught with career upheaval, a reawakening heart, substance and domestic abuse, a violent assault, and the struggle for forgiveness and restoration. Will Drew finish his journey to embrace the hope God offers, the love Allison shares, and the guidance Chris needs, or will he turn his back on all three with catastrophic consequences?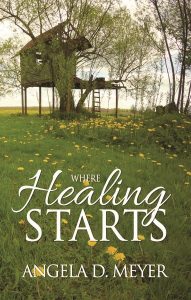 Where Healing Starts by Angela D. Meyer – another novel for which I had the honor of endorsing. Angela writes the gritty, real-life fiction I love to read. Don't expect a light-hearted read, but an evocative heart-tugger.
Purchase link: books2read.com/u/3JKe9J
Joanna Hannigan, full of bitterness over the past, can no longer ignore the growing storm inside her and is bent on self-destruction as she seeks to ease her pain. But the refuge she seeks is always out of reach. Her brother Blake must choose between what has been safe and what he has always wanted. One mistake after another leads him down a dangerous path. The one for all, all for one sibling bond can't help them now. They are both determined to hang onto their anger, never forgetting. Never forgiving. They see no reason to trust God. After so many years of turmoil, will the Hannigan siblings find refuge in the God who loves them? Or will they get lost along the way?