Historical Fiction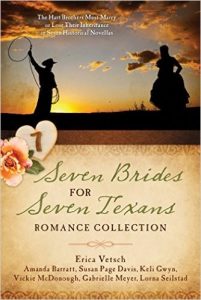 Seven Brides for Seven Texans, a compilation including friends Lorna Seilstad, Erica Vetsch, Gabrielle Meyer, plus authors Amanda Barratt, Susan Page Davis, Kelli Gwyn, Vicki McDonough
Purchase link: books2read.com/u/4DADwP
Meet the seven Hart brothers of the 7-Heart ranch in central Texas. Each man is content in his independent life, without the responsibilities of a wife and children—until their father decides 1874 will be the year his grown sons finally marry, or they will be cut from his will. How will each man who values his freedom respond to the ultimatum? Can love develop on a timeline, or will it be sacrificed for the sake of an inheritance?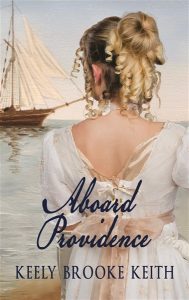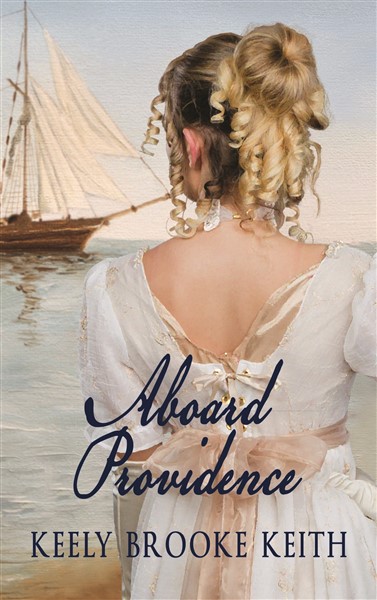 Aboard Providence by Keely Brooke Keith
Purchase link: books2read.com/u/bpGYXq
Jonah Ashton is determined to finish medical school before rumors of Southern rebellion erupt into all-out war. Despite accusations of wrongdoing that threaten his career, when he learns his father plans to join a group of families who are sailing away from America to form a new settlement, he travels to Virginia to say goodbye. However, an accident forces Jonah to accompany them to serve as the ship's physician. He boards the Providence with the plan to escort his family to their new settlement in South America and then return to Pennsylvania to clear his name. What he doesn't count on is getting lost at sea… and Marian Foster. When Jonah makes a startling discovery it changes everything, but will it change his heart?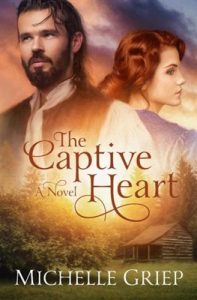 The Captive Heart by Michelle Griep
Purchase link: books2read.com/u/bw8B6y
Proper English governess Eleanor Morgan flees to the colonies to escape the wrath of a brute of an employer. When the Charles Town family she's to work for never arrives to collect her from the dock, she is forced to settle for the only reputable choice remaining to her—marriage to a man she's never met. Trapper and tracker Samuel Heath is a hardened survivor used to getting his own way by brain or by brawn, and he's determined to find a mother for his young daughter. But finding a wife proves to be impossible. No upstanding woman wants to marry a murderer.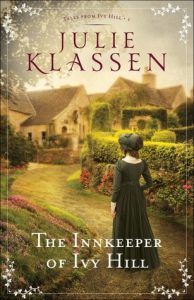 The Innkeeper of Ivy Hill by Julie Klassen
Purchase link: books2read.com/u/3GMGyp
The lifeblood of the Wiltshire village of Ivy Hill is its coaching inn, The Bell. But when the innkeeper dies suddenly, his genteel wife, Jane Bell, becomes the reluctant owner. Jane has no notion of how to run a business. However, with the town's livelihood at stake and a large loan due, she must find a way to bring new life to the inn.
Despite their strained relationship, Jane turns to her resentful mother-in-law, Thora, for help. Formerly mistress of The Bell, Thora is struggling to find her place in the world. As she and Jane work together, they form a measure of trust, and Thora's wounded heart begins to heal. When she encounters two men from her past, she sees them–and her future–in a different light.
With pressure mounting from the bank, Jane employs innovative methods to turn the inn around, and puzzles over the intentions of several men who seem to have a vested interest in the place. Will her efforts be enough to save The Bell? And will Thora embrace the possibility of a second chance at love?
Other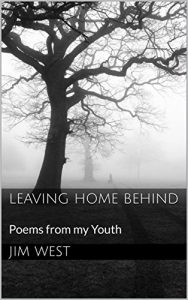 Leaving Home Behind: Poems from my Youth by Jim West and Mya West
Purchase link: books2read.com/u/4Xgeqe
This is a small collection of poems from my childhood in Cottonwood, Louisiana. I grew up in this small community in Louisiana along country dirt roads. My two sisters and I were foster kids. We were fortunate to be raised by a strong woman, named Marcille, who became our mother. She was not rich in money, but she was rich in love and persistence. We were lucky. We only had one other foster home before her, and it was because of her persistence and not giving up on me that my life took a dramatic turn away from the life most foster kids in this area lived to one that took me far beyond the countryside to the corners of the world.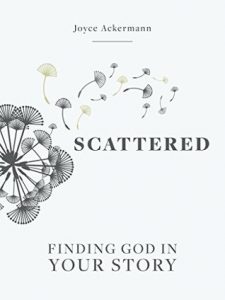 Scattered: Finding God in Your Story by Joyce Ackermann
Purchase link: books2read.com/u/3yPQB6
Have you wondered where God has been hiding?
Do you struggle to share the deepest, darkest places of your past with anyone?
Do you wish you could make sense of your life?
Have you questioned where God has been hiding all this time?
You are not alone.
Scattered is a book about finding God in the toughest moments of your personal story, through writing. A book about reaching out and discovering that healing is never more than a few words away. It is a collection of conversations over coffee, sharing someone else's story and finding the courage to tell your own.
Heartfelt, funny, and a fresh perspective on finding God was never more than a keystroke away.
Novel Christmas List Day One: https://brendaandersonbooks.com/2016/12/09/literary-christmas-list-2016-day-1/
Novel Christmas List Day Two: https://brendaandersonbooks.com/2016/12/10/literary-christmas-list-2016-day-2/