And some final ideas for that reader on your Christmas Shopping List!
Historical Fiction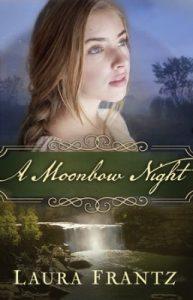 A Moonbow Night
by Laura Frantz
When Virginia surveyor Sion Morgan arrives at the Tucker family inn with his crew, he's shocked to discover that the wilderness expert he hired is Temperance Tucker—a woman! Soon, though, he discovers that her skill rivals his own. But can the tenuous tie Sion and Tempe are forming withstand Indian ambushes and conflicting loyalties?
Purchase A Moonbow Night here: https://books2read.com/u/bpWnQ9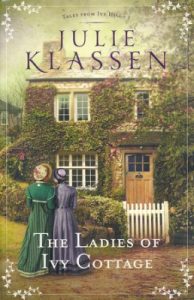 The Ladies of Ivy Cottage
(Tales from Ivy Hill book #2)
by Julie Klassen
Unable to support herself, Rachel Ashford lives with her friend Mercy Grove. Jane Bell and some others urge her to open a circulating library with the books she has inherited. Rachel discovers mysteries hidden among the books the villagers donate. A man she once cared about helps her look for clues, but they both find more than they bargained for. Mercy Grove finds managing her girls school fulfilling. When several men take an interest in Ivy Cottage, she assumes it is because of the beautiful Miss Ashford. She finds the truth surprising.
Purchase The Ladies of Ivy Cottage here: https://books2read.com/u/m2oBn6
Contemporary Romance
Carolina Dream
(A Southern Breeze Series #1)
by Regina Rudd Merrick
Sarah Crawford wants more from life than to attend the wedding of her ex-fiancée. An unexpected inheritance in South Carolina comes at the perfect time, just as Sarah is willing to use any excuse to get out of town.
When she meets potential business partner Jared Benton and discovers that a house is part of the inheritance, she is sure that God has been preparing her for this time through a recurring dream. But will a dream about an antebellum mansion, many rooms to be explored, and a man with dark brown eyes give her the confidence to take a leap of faith, leaving friends, family, and her job behind?
Purchase Carolina Dream here: https://books2read.com/u/4Aw1GA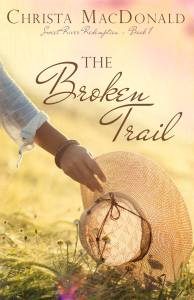 The Broken Trail
(Sweet River Redemption book #1)
by Christa MacDonald
Katherine Grant takes the job at Sweet River Christian Academy hoping a small town in the wilderness of Maine will be a vacation from her high-powered career and a break from the emotional toll of the secrets she has buried deep. With the school director on a power trip and evidence of shady dealings, there's nothing relaxing about it. Maybe it would be easier if she wasn't so distracted by Captain MacAlister, the local cop she can't get along with, yet can't get out of her head. She didn't trek up to the middle of nowhere to lose her heart.
Mac doesn't need the kind of trouble he believes Katherine will bring. He's got enough to deal with from poachers to drug crime. Mac has rules to maintain his faith, like avoiding the pull of an attractive woman who doesn't fit his life. But when he meets Katherine, he's drawn in by her intelligence and strength, despite getting burned by her quick temper.
When near tragedy strikes, Katherine reveals her feelings, and Mac doesn't hesitate to respond. If only their scars, both seen and unseen, didn't threaten to tear them apart. Two wary hearts must soften and two steel wills bend if they have any hope of making it down the broken trail to love.
Purchase The Broken Trail here: https://books2read.com/u/3L9LJN
---
For Women's Fiction, Family Drama, and Literary novels, see Day One:
https://brendaandersonbooks.com/2017/12/05/readers-christmas-list-day-one/
For Mystery/Suspense and Legal Fiction, see Day Two:
https://brendaandersonbooks.com/2017/12/06/readers-christmas-list-day-two/
---
Available from Brenda S. Anderson

Click title for purchase link ~
Where the Heart Is Box Set: 3-in-1 Special Edition
Risking Love (a Where the Heart Is Romance #1)
Capturing Beauty (a Where the Heart Is Romance #2)
Planting Hope (a Where the Heart Is Romance #3)
Coming Home Series Box Set: 4-in-1 Special Edition
Pieces of Granite (Coming Home Series Prequel)
Chain of Mercy (Coming Home Series #1)
Memory Box Secrets (Coming Home Series #2)