And finally, one last post spotlighting novels that would make excellent gifts. Below you'll find Women's Fiction, Legal Fiction, and Romance.
Women's Fiction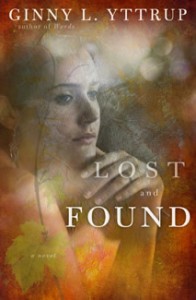 LOST AND FOUND by Ginny Yttrup – Last year Ginny Yttrup proved her literary talent with her debut award-winning novel, Words. Her follow-up Lost and Found, about a woman who feels inadequate and allows others to control her life, is equally as good. Yttrup deals with sensitive topics, approaching them with grace. Expect to be emotionally moved. I'm certain her next novel Invisible (due out in April 2013) will be equally as good.
Legal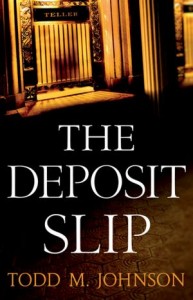 THE DEPOSIT SLIP by Todd M. Johnson – If you're a fan of Randy Singer, James Scott Bell, or Robert Whitlow, you'll want to take a look at this new author. Johnson tells a page-turning story that doesn't get bogged down with pages of court room scenes, and he makes you root for his characters. For Minnesota residents, it's more interesting as he sets the novel in our state.
Contemporary Romance / Literary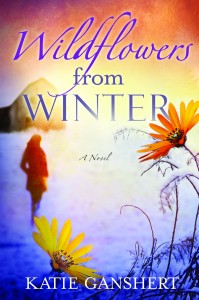 WILDFLOWERS FROM WINTER by Katie Ganshert – Yes, it's romance, but not your typical romance. It's more complex. Plus, Katie has a beautiful literary voice that makes me yearn for more. And I'll get more this coming April when her sophomore work Wishing on Willows comes out.
Romantic Suspense
ABDUCTED (Pacific Coast Justice Series #2) by Janice Cantore – Janice Cantore brings her 22 years of experience as Long Beach, California, police officer to the literary world. Perhaps because of her experience, her novels aren't as predictable as much of CBA romantic suspense–she constantly keeps me guessing. I'm looking forward to reading Avenged, book #3 in this series, due out in April.
If you missed the first three posts in this series, follow these links:
https://brendaandersonbooks.com/2012/11/27/a-christmas-smorgasbord-of-novels-part-one/
https://brendaandersonbooks.com/2012/11/29/a-christmas-smorgasbord-of-novels-part-two/
https://brendaandersonbooks.com/2012/12/04/a-christmas-smorgasbord-of-novels-part-three/