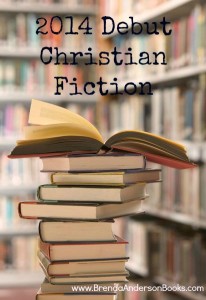 Welcome back! I hope you've taken a few moments to check out the debut novels from parts 1 – 3. There are a lot of unique stories told with fresh voices. Please give them a try.
Now today, I'm veering off my formula just a tad as I'm welcoming a debut author, but her debut is non-fiction told in story form, so I made an exception.
Also, due to the tremendous response I've received, I'll be spotlighting up to 5 books per day instead of 4.
~*~*~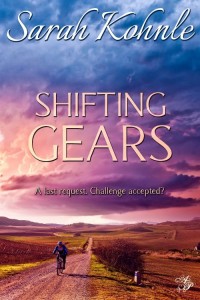 SHIFTING GEARS
by Sarah Kohnle
Astraea Fiction
A cross-country bicycle trip is the last thing on Meg Albertson's mind as she struggles to get through the first Christmas after her husband's death. But Robert, her husband, attempts to control her even from the grave. On DVD, he dictates a plan to liberate his ashes and reunite Meg and her estranged son Josh. If they do accept the extraordinary challenge, can Meg and Josh survive a summer of togetherness without killing each other?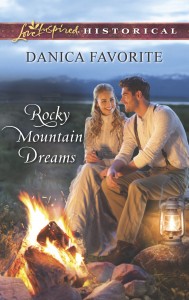 ROCKY MOUNTAIN DREAMS
by Danica Favorite
Love Inspired Historical
His Surprise Sister

The last thing Joseph Stone expects to discover upon arriving in Leadville, Colorado, is a newfound little sister. Hoping to find his late father's silver mine and hopefully keep his siblings back home out of an orphanage, Joseph needs an ally. The preacher's lovely daughter agrees to care for the little girl. She's just not as willing to trust the prospector….

Annabelle Lassiter has seen what men do in pursuit of riches. Yet for all the hardship he's known, Joseph still shows tenderness and warmth. Annabelle's plan has long been to leave Leadville far behind. But Joseph's quest for silver could cost them a more precious dream—one of family, love and new beginnings….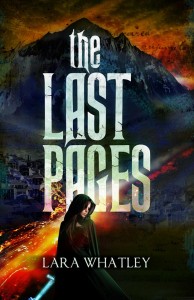 THE LAST PAGES
(Chapters in Time #1)
by Lara Whatley
Winslet Press
When Kale meets Leon, who insists that she must join him for her safety or die, she embarks on a journey that changes her life forever.

Kale led a simple life with her mother in a small 18th century town. That changed when a runaway, Leon, forced her into joining him. Soldiers want Leon for treason. Now they want Kale too. She thinks it's because she is with Leon, but he knows better.

Leon and Kale journey across untamed lands in the quest to prove he is innocent. There they find out the truth about their pasts; a truth that should not have seen the light. It is truth, which may send the nearby kingdoms into war. They must try to keep each other alive, stop war from ravaging the land, and undo the mistakes they have made before it is too late.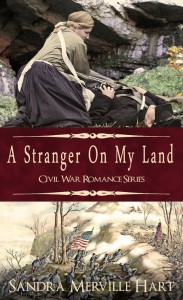 A STRANGER ON MY LAND
(Civil War Romance #1)
by Sandra Merville Hart
Lighthouse Publishing of the Carolinas
Carrie and her little brother, Jay, find a wounded soldier on their land after a battle which later became known as "The Battle Above the Clouds." Adam, a Union soldier, has been shot twice in the arm. Though Carrie is reluctant to take Adam to their cave where her family hides their livestock from both armies, she cannot turn her back on him.

But her Aunt Lavinia, bitter over what Yankees have done to their land, urges Carrie to allow Adam to die. Carrie refuses, but cannot remove the bullets. Adam's friendship with Jay softens her heart toward him. It's not long until his gratitude and teasing manner spark a friendship between the young couple. Even though Carrie's father fights for the Confederacy in far-off Virginia, her feelings for the handsome young soldier begin to blossom into love.

When Adam's condition worsens, Carrie knows a Union surgeon is needed to save his life. How can she accomplish this and keep her family's hiding place a secret?
And the one non-fiction title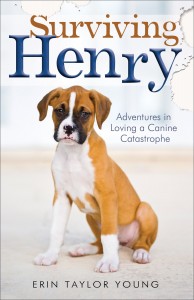 SURVIVING HENRY
by Erin Taylor Young
Revell
You don't always know what you're getting into when you bring home a puppy. Enter Henry, a boxer who suffers from Supreme Dictator of the Universe Syndrome. He vandalizes his obedience school, leaps through windows, cheats death at every turn, and generally causes his long-suffering owner Erin Taylor Young to wonder what on earth she did that God would send this dog to derail her life.

Through his laugh-out-loud antics and escapades, Henry will steal readers' hearts. Anyone who has ever owned a dog, especially a canine catastrophe like Henry, will enjoy this lighthearted book about a dog who brings new meaning to the concept of unconditional love.
~*~*~
Tweet – #DebChristFic
Debuts Part 1 – >here<
Debuts Part 2 – >here<
Debuts Part 3 – >here<
Goodreads Debut CF List >here<