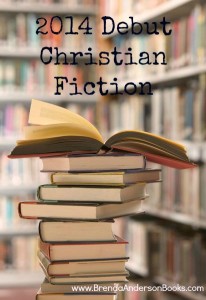 Welcome to the 3rd week of spotlighting debut Christian fiction. I hope you've added new stories and new favorite authors to your must read lists, and below you'll discover five more books you'll want to pick up.
On Thursday the 11th, I'm taking a brief break from the debut novel series as I'll focus on new releases by four veteran authors, all of whom are in my Top 10 of favorite novelists. But next Tuesday the 16th, I'll be spotlighting debut authors once again.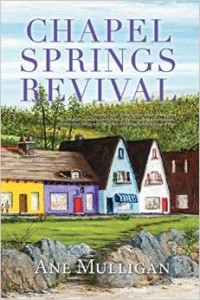 CHAPEL SPRINGS REVIVAL
by Ane Mulligan
Lighthouse Publishing of the Carolinas
With a friend like Claire, you need a gurney, a mop, and a guardian angel.

Everybody in the small town of Chapel Springs, Georgia, knows best friends Claire and Patsy. It's impossible not to, what with Claire's zany antics and Patsy's self-appointed mission to keep her friend out of trouble. And trouble abounds. Chapel Springs has grown dilapidated and the tourist trade has slackened. With their livelihoods threatened, they join forces to revitalize the town. No one could have guessed the real issue needing restoration is their marriages.

With their personal lives in as much disarray as the town, Claire and Patsy embark on a mission of mishaps and miscommunication, determined to restore warmth to Chapel Springs —and their lives. That is if they can convince their husbands and the town council, led by two curmudgeons who would prefer to see Chapel Springs left in the fifties and closed to traffic.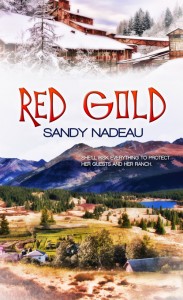 RED GOLD
by Sandy Nadeau
Harborlight Books / Pelican Ventures Book Group
Mandy Phillips loves life with her husband running an adventure ranch in the Colorado mountains, but when Mr. Shonee, their crotchety old neighbor, tries to stop them from building a kid-size old west town their dreams of expansion are crushed.

Is Shonee just being a difficult neighbor, or is something more sinister going on? A discovery on the property of Colorado's state mineral leads to more mysteries for the ranch, and then a teenage guest finds herself thrust head first into danger.

Mandy will have to rescue her, but who will rescue Mandy? Her faith in God is her only source to keep the guests safe, solve the mysteries surrounding her ranch, save her neighbor from himself, and discover the secrets of the Red Gold.
BIRD FACE
by Cynthia T. Toney
SharksFinn Books
Almost-fourteen-year-old Wendy doesn't care one bit about being popular like her classmates Tookie and the Sticks. That is, until Brainiac bully John-Monster schemes against her, and someone leaves anonymous sticky-note messages all over school. Even her best friend, Jennifer, is hiding something and pulling away. But the Spring Program, abandoned puppies, and high school track team tryouts don't leave much time to play detective. When secrets and failed dreams kick off the summer after eighth grade, will Jennifer still be around to support her at the start of high school in the fall?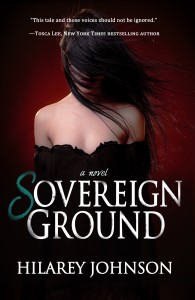 SOVEREIGN GROUND
(Breaking Bonds #1)
by Hilarey Johnson
A teenage stripper, hunted by a copy, discovers the only escape is the one who cursed her.

It isn't like I dreamed I'd take off my clothes for money when I grew up, but life doesn't always happen the way you want.

I was desperate when I walked into the Wild Lily. When I left, it was more than just a hundred dollars I'd gained. I had hope.

But every time I think I'm in control—I'm not. Every time I think I have a friend—I don't. And now, the footsteps behind me are getting louder.
BAIT
(A Denver FBI novel #1)
by Lisa Phillips
Special Agent Liam Conners is the only witness to his neighbor's abduction: the Chloroform Killer has struck again. But when his neighbor, Andrea James, returns from a business trip, they realize the killer's mistake—her sister has been abducted in her place. Now the killer is coming for Andrea, and Liam and his partner are the only ones standing in the way. Can they catch the killer and protect the target? BAIT FBI Special Agent Caisey Lyons is going undercover. To get abducted. But when the killer evades capture, an injured Caisey takes some much needed time off. In the small town of Buckshot, CO, she runs straight into a homicidal sheriff…and an old flame. Gabe Carlen has been hiding from his uncle for seventeen years. Caisey might be the one woman he's never forgotten, but she's also brought his uncle right to his doorstep—and revenge is sure to follow. While the Chloroform Killer's obsession for Caisey grows, she must repair the rift in her family and figure out if a future with Gabe is possible. Only by trusting God with their safety can she let go long enough to save herself.
 ~*~*~
Tweet – #DebChristFic
Debuts Part 1 – >here<
Debuts Part 2 – >here<
Debuts Part 3 – >here<
Debuts Part 4 – >here<
Goodreads Debut CF List >here<