***Book Giveaway***
See details below
---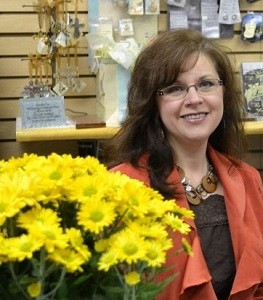 I'm so excited to welcome back friend and critique partner, Shannon Taylor Vannatter. Shannon chatted with me back in September 2013 and we met her hero and heroine from RODEO FAMILY this past March 2015. Now Shannon has another new release, RODEO REUNION (book #11, I believe!), so she's visiting with us today and Thursday (June 25).
Hi Shannon! Thanks for visiting my blog again! I love having you. 🙂 And I'm so excited about your new book, Rodeo Reunion! Congratulations on #11! Woo hoo! And thanks for answering a few fun questions. 🙂
What is your favorite  Bible Verse?
I have so many. But one is: "But God commendeth his love toward us, in that, while we were yet sinners, Christ died for us." (Romans 5:8 KJV)
What is your favorite beverage?
Sweet tea. It's so thirst-quenching and I drink it at every meal. I usually don't listen to Country music, but Scotty McCreery's song, "Water Tower Town" must have been written about where I live. My favorite line—"sweet tea goes good with anything."

Sugar is added as an afterthought after the tea is brewed and cold, so the sugar settles at the bottom in a cloud is not what I call sweet tea.

I just don't understand the purpose of unsweet tea. But since sweet tea includes calories, when I'm not eating, I drink my second favorite beverage—water.
Now in Minnesota, we don't drink sweet tea, but tea in general is very popular and tea stores are becoming as plentiful as coffee shops.
What is your favorite hymn?
"The Old Rugged Cross" and "Amazing Grace." I used to sing "Amazing Grace" to my son to put him to sleep when he was a baby and toddler. He hated to sleep, so he hated that song for a while.
Those are two of my favorites! Love old hymns–their words have so much more depth than so many songs today.
What do you collect?
Seashells. Among countless other things, to me, they're proof of God's existence. Only God could create something so intricate for some unimportant sea creature to live in. My office is decorated with seashells.
What is your favorite color?
Thistle. It's a plant with horrible stickers on it, but the flower is pretty and it used to be in the Crayola box. It's a pinkish lavender.
I had to go look it up. It is a pretty color with a not-very-pretty name!
Do you have a hobby?
Reading, walking, crafts, and sewing home interior items like curtains, toppers, and bedspreads. Clothes frustrate me, so I don't sew them.
What is your favorite flower?
Thistle-colored roses.
What is your favorite magazine?
Just about any decorating magazine. I like cottage style, shabby chic, and elegant decor. I love pastels and white. If left up to me, my house would be furnished with white wicker. As it is, my office has white wicker furniture and shelves.
What is your favorite holiday?
Christmas and Easter. My husband calls Easter—Resurrection Day.
Love that!
Thanks again, Shannon, for dropping by this week! It's fun getting to know all your favorites. 🙂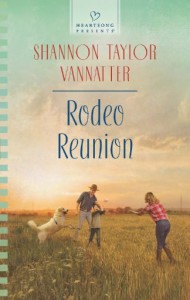 RODEO REUNION blurb~
RAQUEL MARRIS NEEDS A MAN WHO'LL STAY PUT 
And Slade Walker's not a likely candidate. Even if the former major league pitcher just agreed to coach her son's little league team. The single mom can't risk everything on a bronc-riding chaplain who's only passing through Raquel's small Texas town. 
Slade is taking a hiatus from the rodeo circuit to meet the sister he never knew he had. But the pretty widowed nurse next door is making him think twice about hitting the road again. He can't turn his back on the cowboys who need him, but Raquel and her boy need him, too. Can Slade fulfill his calling and finally find a place to hang his hat?
Purchase RODEO REUNION~
Amazon | CBD | B&N | Harlequin
About Shannon~
Award winning, central Arkansas author, Shannon Taylor Vannatter is a stay-at-home mom/pastor's wife. She lives in a town with a population of around 100, if you count a few cows and once climbed a mountain wearing gold wedge-heeled sandals which became known as her hiking boots.
She has eleven published titles and is contracted for four more. Her books are available at Christianbook.com, Barnes and Noble, Amazon, Harlequin, and Barbour. Learn more about Shannon and her books at https://shannonvannatter.com and check out her real life romance blog at https://shannonvannatter.com/blog/.
Connect with Shannon~
Website | Inkslinker Blog | Facebook | Goodreads | Pinterest | Twitter
---
Here's something special to commemorate the Heartsong Presents line since it's ending this month. Comment below to enter the drawing for a copy of Rodeo Reunion. Ten copies will be split among names drawn during the blog tour listed below from June 1 – July 1, 2015. One winner will receive a baseball-themed memory board personally crafted by Shannon. Winners will be revealed on Shannon's blog on July 22, 2015.
---
Shannon's Blog Tour: