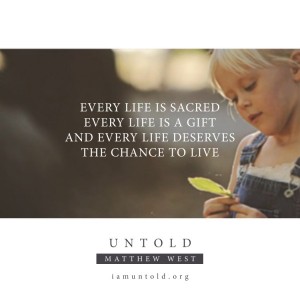 I run these figures annually around the anniversary of Roe V. Wade as a reminder that we have a long way to go before fetal life is considered human life, that Every Life is sacred.
2015 was a tough year for Planned Parenthood (PP) with those damning undercover videos released throughout the year. For the first time ever, many people were seeing the fetus (which is Latin for offspring) as a child and were no longer able to dehumanize it. Now I know they (PP) claim that the videos were edited to make their actions seem worse, and no doubt they were. Regardless, many viewers eyes were opened, and they could no longer deny the truth.
PP still brags that their business is about so much more than abortion, that abortion is only three percent of the services they provide (services which are available in abundance from other organizations), which is true (according to the Planned Parenthood 2014-2015 Annual Report (https://issuu.com/actionfund/docs/2014-2015_annual_report_final_20mb). But as I've demonstrated in previous years, that "measly" three percent amounts to a horrific number of precious lives deliberately destroyed.
Here's this year's breakdown:
3% of PPs services are abortions (p. 29 of Annual Report)
That 3% equals 323,999 abortions in PP's 2013 – 2014 fiscal year. PP will brag that the number is down from the previous year (327,653 in 2013 – 2014) but 323.999 is still a horrific number. Three percent doesn't seem so tiny anymore, does it? And, remember, PP isn't the only organization that performs abortions.
Let's break that three percent down even more:
3% means that PP alone performed …
26,999.92 abortions per month
6,230.75 abortions per week
887.67 per day
36.99 per hour
0.616 per minute
Or
1 abortion every 97.33 seconds
One sacred life killed every 97.33 seconds. If that doesn't break your heart, I don't know what will.
I leave you with this new release from Matthew West, "Untold." Also check out Matthew West's website: I Am Untold and help spread the word that Every Life is Sacred!

Matthew West – UNTOLD from Matthew West on Vimeo.
Previous Years' Posts: