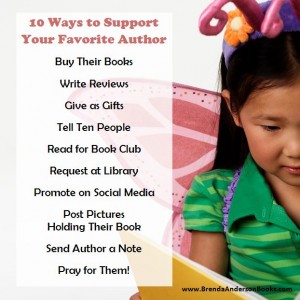 One of the blessings of writing is meeting people who "get" my stories, people who love reading stories about broken people living messy lives, people who need to know they're not alone, people seeking hope ... faith.
If you enjoy my books, I'd love for you to join my book booster team. What are book boosters you ask? Well, it's a team of people who create buzz about my books. Here's more information ...
Book Booster Benefits
Receive an ebook Advance Reader Copy (ARC) prior to release via BookFunnel
Contests among members-only to win books, gift cards, and other prizes
You're the first to know of upcoming plans and to see book covers
Book Booster Requirements
Join the Brenda S. Anderson Book Boosters group on Facebook. This is how I will communicate and share graphics with you. (Upon acceptance to my team, you will receive an invite from me.)
Leave a review on Amazon, Goodreads, and BookBub within one week of the release date of the novel. Reviews are also welcome at Barnes and Noble, your blog, or other reader venues.
Sign up for my e-newsletter >here< and receive a free short story with subscription.
Like Brenda S Anderson Author on Facebook:
https://www.facebook.com/BrendaSAndersonAuthor
Share promotional graphics across social media. You can use graphics I create or make your own!
Talk about the book! Tell your Facebook and Twitter followers. Post pics on Instagram. Talk it up on reader-focused sites. Tell your best friends and neighbors and fellow churchgoers and co-workers and the person you pass on the street and ... well, you get the idea!
Other Booster Recommendations
Ready to Join?
I am not currently accepting applications.
In Him ...
~Brenda
Note: Membership to this team is at my discretion. If you are accepted and do not remain an active participant, you may be removed from the group. Thank you for your understanding!