As I stated in a previous post, I know these authors, and they know me! They're all fellow members of our ACFW Minnesota Chapter, MN NICE. I'd love it–and they'd love it too–if you'd add these books to your Christmas list or purchase them for a loved one.
Regency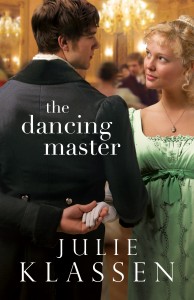 THE DANCING MASTER by Julie Klassen (Bethany House) – this novel doesn't officially release until January, but I'll be picking up my copy at Julie's book launch on December 12. You're invited to the book signing too!
Leaving London, dancing master Alec Valcourt moves his mother and sister to remote Devonshire—but is stunned to discover that dancing is prohibited! He finds an unlikely ally in Miss Julia Midwinter, but her questions about his past are becoming harder to evade. Together, can they bring new life to this quiet village—and heal long-kept-secret scars?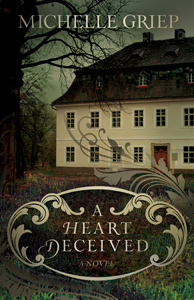 A HEART DECEIVED  by Michelle Griep (David C. Cook)
Miri Brayden teeters on a razor's edge between placating and enraging her brother, whom she depends upon for support. Yet if his anger is unleashed, so is his madness. Miri must keep his descent into lunacy a secret, or he'll be committed to an asylum-and she'll be sent to the poorhouse. Ethan Goodwin has been on the run all of his life-from family, from the law … from God. After a heart-changing encounter with the gritty Reverend John Newton, Ethan would like nothing more than to become a man of integrity-an impossible feat for an opium addict charged with murder. When Ethan shows up on Miri's doorstep, her balancing act falls to pieces. Both Ethan and Miri are caught in a web of lies and deceit-fallacies that land Ethan in prison and Miri in the asylum with her brother. Only the truth will set them free.
Speculative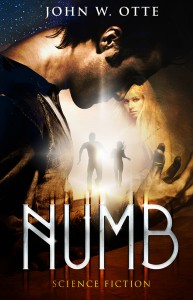 Numb by John W. Otte (Marcher Lord Press)
Save the girl…or his soul.

Crusader is numb. He feels neither emotion nor pain, a divine gift that allows him to be the Ministrix's best assassin.

Whether it's heretics from within or heathens from without, Crusader is the sword in the True Church's hand. And if he remains obedient to his superiors, he will be able to let go of his guilt.

But then he's ordered to kill Isolda Westin. It shouldn't be a problem. A target is a target. When Crusader sees Isolda's image, though, something strange happens. He experiences a moment of panic, a wave of emotions–the first he's felt in as long as he can remember.

In that moment, he realizes he can't fulfill his mission. He can't kill Isolda Westin, even if it means he'll be condemned as an enemy of the Ministrix.

Soon Crusader and Isolda are on the run. Will they be able to learn why the Ministrix wants Isolda dead? Or will they both soon face the harsh justice of the "True Church"?
Young Adult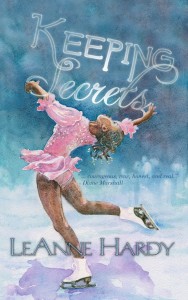 KEEPING SECRETS by LeAnne Hardy (Birch Island Books)
Technically, LeAnne hails from Wisconsin, but we've welcomed her into our ACFW MN NICE chapter which makes her part Minnesotan, right?
Fifteen-year-old Sindiswe Khumalo is the most promising figure skater the South African Skating Federation has ever had. But at the rink Sindi can't talk about what's making her father ill. Even her best friends can't be trusted. Her friend Mboti lost his job when people found out he had HIV. A girl in her class dropped out of school when the bullies accused her of being infected. Sindi has dreams—Olympic-size dreams. Keeping the secret could cost her everything, but the truth might cost her more.
Non-Fiction – Writing Craft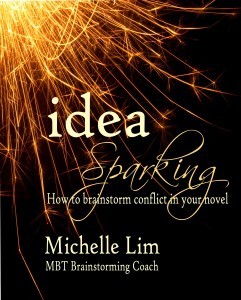 IDEA SPARKING: HOW TO BRAINSTORM CONFLICT IN YOUR NOVEL by Michelle Lim (My Book Therapy) This book  obviously isn't fiction, but it's a terrific resource for writers. So, if you know a writer seeking to better their craft, check out Michelle's book. In my opinion, she's the queen of brainstorming.
Plotting a riveting and compelling story that stands out from the thousands of novels on the bookshelf takes creativity and strategic thinking. An author must learn to think outside the box, and yet create conflict reasonable and personal to their characters. Whether you love to plot out every infinite detail in your story before writing, or prefer to discover your story on the journey, Idea Sparking: How to Brainstorm Conflict in Your Novel is the tool you need to create the right conflict to build a powerful story. Packed with examples and exercises to get you thinking, Idea Sparking gives you a menu of innovative tools, techniques, and solutions for devising plot twists.
Previous Novel Christmas List posts: