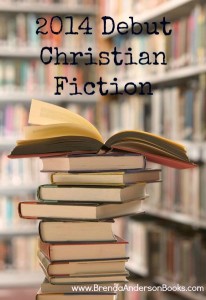 My list of debut fiction just seems to keep growing. Initial plans had been to run a short series with three, maybe four books per day. Then that series grew into a month, and the number of books featured rose to five. Now I've discovered another new author, so today's post will spotlight six books. And I know I've missed authors / books too.
I encourage you to stop by every Tuesday and Thursday through the end of September, and please support these new authors!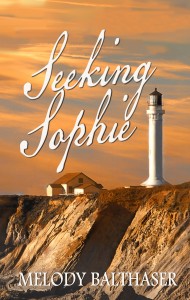 SEEKING SOPHIE
by Melody Balthaser
CrossRiver Media
In 1858 New England, orphaned, indentured servant Sophie Stalz stabs her master to protect herself from rape. Now she must rely on her brother and his friends to protect her. Escaping through the Underground Railroad, Sophie finds herself stranded on an island in the hands of a stranger.

Surrounded by the sea and occupied with the duties of a lighthouse keeper, Jackson Scott just wants to be left alone with his memories. His fortress is about to crumble when his friend deposits Sophie on his doorstep. An old debt needs to be paid and the cost is dear.

As her master is Seeking Sophie, will Sophie and Jackson find a life together free from their past?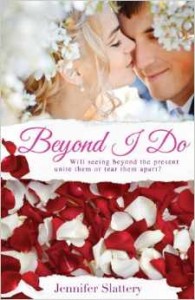 BEYOND I DO
by Jennifer Slattery
New Hope Publishers
Will seeing beyond the present unite them or tear them apart?

Marriage . . . it's more than a happily ever after. Eternally more.

Ainsley Meadows, raised by a hedonist mother, who cycles through jobs and relationships like wrapping paper on Christmas morning, falls into a predictable and safe relationship with Richard, a self-absorbed socialite psychiatrist. But as her wedding nears, a battered woman and her child spark a long-forgotten dream and ignite a hidden passion. One that threatens to change everything, including her fiancé. To embrace God's best and find true love, this security-seeking bride must follow God with reckless abandon and realize that marriage goes Beyond I Do.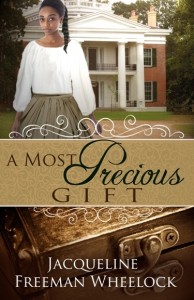 A MOST PRECIOUS GIFT
by Jacqueline Freeman Wheelock
Mantle Rock Publishing
Dinah Devereaux, New Orleans-born slave and seamstress, suddenly finds herself relegated to a sweltering kitchen on the Natchez town estate of Riverwood. Having never cooked a day in her life, she is terrified of being found out and banished to the cotton fields as was her mother before her. But when she accidentally burns the freedom papers of Jonathan Mayfield, a handsome free man of color to whom she's attracted, her fear of the fields becomes secondary.

A gifted cabinetmaker, Jonathan Mayfield's heart is set on finally becoming a respected businessman by outfitting a bedroom at the palatial Riverwood—until a beautiful new slave destroys his proof of freedom and his fragile confidence along with it.

When the mistress of Riverwood orders Dinah to work alongside the sullen Mr. Mayfield, sparks fly setting the two on a collision course. Is their mutual love for God strong enough to overcome deep-seated insecurities and set the couple on a path toward self-acceptance and love for each other?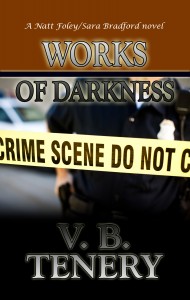 WORKS OF DARKNESS
by V.B. Tenery
CBC Press
Some secrets just won't stay buried.

A construction site provides a horrific discovery when a worker uncovers the skeleton of a small child wrapped in a sleeping bag. Police Chief Matt Foley soon links the murder to another cold case, the hit-and-run death of Attorney Josh Bradford.

The long suppressed memory of the young victim's childhood friend, Sara Bradford, may hold the key to both crimes. But Matt has mixed emotions about Sara—his prime suspect in her husband's murder.

Matt soon discovers the twenty-five year old mystery has the power to stretch across decades to kill again.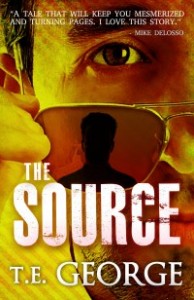 THE SOURCE
by T.E. George
Heritage Press Publications
An FBI agent's obsession with his late father's secret sets him on a collision course with a past he has carefully avoided, shadowy enemies he never suspected, and a most unlikely friendship with an autistic man who sees reality in ways no one else can. Will Jackson Barrett's determination to unlock secrets his father took to the grave save or ultimately destroy one he only knows as — The Source?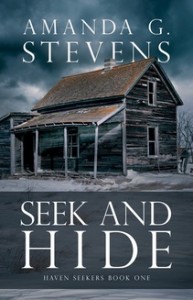 SEEK AND HIDE
by Amanda G. Stevens
David C. Cook
Six years ago, the government took control of the church. Only re-translated Bibles are legal, and a specialized agency called the Constabulary enforces this and other regulations. Marcus Brenner, a new Christian, will do anything to protect his church family from imprisonment—including risk his own freedom to gain the trust of a government agent.

Aubrey Weston recanted her faith when the Constabulary threatened her baby. Now released, she just wants to provide for her son and avoid government notice. But she's targeted again, and this time, her baby is taken into custody. If only she'd never denied Him, maybe God would hear her pleas for help.

When Aubrey and Marcus's lives collide, they are forced to confront the lies they believe about themselves. And God is about to grab hold of Marcus's life in a way he'd never expect, turning a loner into a leader.
~*~*~
Tweet – #DebChristFic
Goodreads Debut Author List
2014 Debut Christian Fiction Part 1 | Part 2 | Part 3 | Part 4 | Part 5