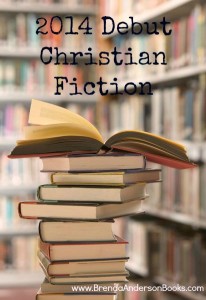 Whew. Six parts done, and three (counting today) yet to come!
What's been especially fun during the past couple of weeks is meeting the new authors, seeing their excitement, and encouraging them on this new journey.
Thank you, readers, for joining and sticking with us through this series. I hope you continue to stop by, and please support the debut authors!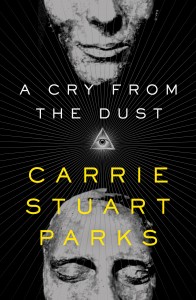 A CRY FROM THE DUST
(A Gwen Marcey Novel #1)
by Carrie Stuart Parks
Thomas Nelson
In the shadow of the Mormon church, a 19th-century conspiracy is about to be shattered by a 21st-century forensic artist.

In 1857, a wagon train in Utah was assaulted by a group of militant Mormons calling themselves the Avenging Angels. One hundred and forty people were murdered, including unarmed men, women, and children. The Mountain Meadows Massacre remains controversial to this day—but the truth may be written on the skulls of the victims.

When renowned forensic artist Gwen Marcey is recruited to reconstruct the faces of recently unearthed victims at Mountain Meadows, she isn't expecting more than an interesting gig . . . and a break from her own hectic life.

But when Gwen stumbles on the ritualized murder of a young college student, her work on the massacre takes on a terrifying new aspect, and research quickly becomes a race against modern-day fundamentalist terror.

As evidence of a cover-up mounts—a cover-up spanning the entire history of the Mormon church—Gwen finds herself in the crosshairs of a secret society bent on fulfilling prophecy and revenging old wrongs.

Can a forensic artist reconstruct two centuries of suppressed history . . . before it repeats itself?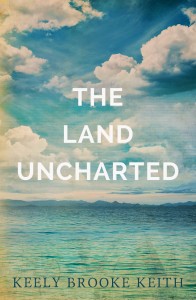 THE LAND UNCHARTED
by Keely Brooke Keith
Edenbrooke Press
Lydia Colburn is a young physician dedicated to serving her village in the Land. Day and night, she rushes by horseback to treat the ill and injured, establishing a heroic reputation as the village's new doctor.

Naval Aviator Connor Bradshaw is flying over the South Atlantic Ocean on a mission to secure any remaining sources of fresh water in a 2025 world torn apart by war. A malfunction activates his aircraft's ejection system, parachuting his unconscious body to the shore of a hidden land.

Lydia risks her safety to help the injured outsider despite the shock of his mysterious arrival and the disastrous implications his presence could have for her peaceful society, which has gone undetected for seven generations.

Connor searches for a way to return to his squadron, but his fascination with life in the Land makes him protective of Lydia and her peaceful homeland. And while Lydia's attraction to Connor stirs desires she never anticipated, it also pushes an unwanted admirer to stage a dangerous attempt to win her affection.

As Connor tries to keep the Land off the radar, he learns the biggest threat to Lydia lurks in her village. But when Lydia's greatest passion and darkest fear collide, will she look to the past or the future to find the strength to survive?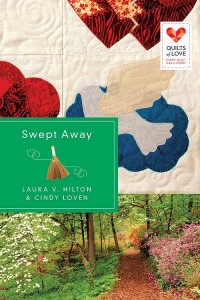 SWEPT AWAY
(Quilts of Love series)
by Cindy Loven (Cindy's debut)
& Laura V. Hilton
Abingdon Press
Sara Jane Morgan is trying to balance teaching with caring for her ailing, stubborn grandmother. When school lets out for the summer, the plans are for Grandma to teach Sara Jane to quilt as they finish up the Appalachian Ballad quilt Grandma started as a teenager. But things don't always go as planned.

Andrew Stevenson is hiding from his past—and his future. He works as a handyman to pay the bills, but also as an artisan, designing homemade brooms. When Sara Jane's grandmother hires him to renovate her home, sparks fly between him and his new employer's granddaughter.

Still, it doesn't take Sara Jane long to see Drew isn't what he seems. Questions arise, and she starts online researching him. What she discovers could change her life—and her heart—forever.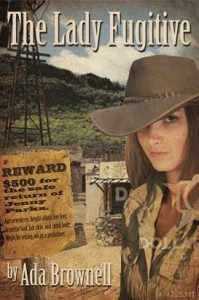 THE LADY FUGITIVE
by Ada Brownell
Elk Lake Publishing
How does a respected elocutionist become a face on a wanted poster?

Jenny Louise Parks escapes from the coal bin and her abusive uncle offers a handsome reward for her return. Because he is a judge, he will find her.

Determination to remain free grips Jenny, especially after she meets William and there's a hint of romance. But while peddling household goods and showing a Passion of the Christ moving picture, he discovers his father's brutal murder.

Will Jenny avoid the bounty hunters? Can she forgive the person who turns her in? Will she find peace, joy and love?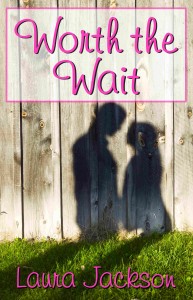 WORTH THE WAIT
(Waltham Academy #1)
by Laura Jackson
Hope Springs Books
Ellie Lansing has a picture-perfect life with a close-knit family and the perfect boyfriend. But her world is suddenly knocked off center when her drool-worthy boyfriend cheats, and her always-has-it-together mother is diagnosed with cancer. Ellie doesn't get it. She always does the right thing – doesn't God owe her a happy life? Through her heartache, Ellie learns that sometimes what seems like the end is really just the beginning and that what God has for us is always worth the wait.
~*~*~
Tweet – #DebChristFic
Vote for your favorite 2014 Debut Christian Fiction at: Goodreads Debut Author List
2014 Debut Christian Fiction Part 1 | Part 2 | Part 3 | Part 4 | Part 5 | Part 6