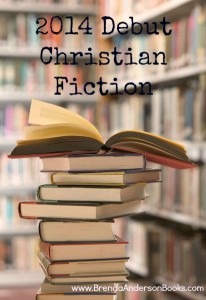 When I dreamed up this series several weeks ago, I never imagined I would need nine posts to complete. As it is, I could easily have stretched it out, but I think it's time to move on. Now that I know what to expect from debut authors, I've decided to make this a once per month post, starting in January. Also, please come back next Tuesday, the 30th, as I'll wrap up this series with a few statistics and observations.
Now, on to part 9. A number of these books have yet to come out, so I don't have purchase links for them (but I will update once the links go live).
Also, I've got to admit I'm a bit biased toward a couple of the authors in this post as they're good friends (Stephanie Prichard and Joseph Courtemanche). I've had the privilege of reading their unedited manuscripts and HIGHLY recommend their novels. Coming in November, I'll have interviews with both authors–I know you'll want to stop back!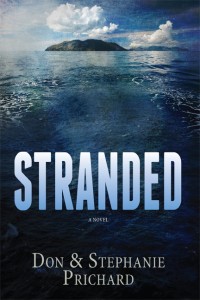 STRANDED
by Don and Stephanie Prichard
(Available November 2014)
All Marine Corps reservist Jake Chalmers wants to give his dying wife is a last, romantic cruise to the Philippines. Unable to save her in a mass murder aboard ship, he washes ashore a jungle island, where he discovers three other survivors. Heartbroken that he failed to save his wife, he is determined not to fail these helpless castaways. His search for food, water, and shelter proves more dangerous than he expected. But worse is one of the survivors, who badgers him to get them home at any cost.

Federal prosecutor Eve Eriksson rescues a young girl and her elderly great-aunt from the same ship. They badly need Jake's survival skills, but why is he so maddeningly careful? She needs to hurry home to nail a significant career trial. And, please, before Jake learns her secret that she's responsible for his wife's death.
ASSAULT ON SAINT AGNES
(Amazing cover coming soon!)
by Joseph Courtemanche
(Available November 2014)
When terrorists assault Saint Agnes Church, they expect to find a congregation of lambs: they get Bobby Kurtz instead. An unrepentant Cold Warrior, Kurtz put the terrorists down like the animals they are.

Against his will, Kurtz is pulled back into the life he left behind decades before. Bobby Kurtz reluctantly picks up the burden of hunting the terrorists in our midst, risking his life and his marriage in a single-minded pursuit of victory over evil.

Working with a shadowy government agency, Kurtz uses his experience, and guidance from God, to reveal the terrorists plan to plunge the Twin Cities back into the Stone Age. The final battle rages across the plains during a Christmas Eve blizzard in a story that will leave the reader pleading for more of Kurtz and his team of experts.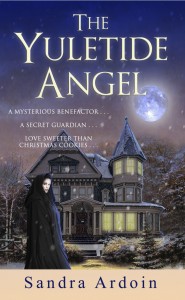 THE YULETIDE ANGEL
by Sandra Ardoin
Heritage Beacon / Lighthouse Publishing of the Carolinas
(Available October 2014)
It's Christmastime in 1890s Meadowmead, and someone is venturing out at night to leave packages at the homes of the needy. Dubbed The Yuletide Angel, no one knows the identity of this mysterious benefactor.

No one, except Hugh Barnes, a confirmed bachelor who finds himself drawn to the outwardly shy but inwardly bold Violet Madison, a young woman who risks her safety to help others.

When Violet confesses her fear of eviction from her childhood home, Hugh longs to rescue her. His good intentions are thwarted, however, when Hugh's estranged brother shows up in town … and in Violet's company.

But Violet faces an even bigger threat. A phantom figure lurks in the shadows, prepared to clip the wings of The Yuletide Angel.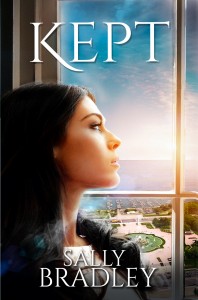 KEPT
by Sally Bradley
Salena House Publishers
Life has taught Miska Tomlinson that there are no honorable men. Her womanizing brothers, her absentee father, and Mark, the married baseball player who claims to love her—all have proven undependable. But Miska has life under control. She runs her editing business from her luxury condo, stays fit with daily jogs along Chicago's lakefront, and in her free time blogs anonymously about life as a kept woman.

Enter new neighbor Dillan Foster. Between his unexpected friendship and her father's sudden reappearance, Miska loses control of her orderly life. Her relationship with Mark deteriorates, and Miska can't help comparing him to Dillan. His religious views are so foreign, yet the way he treats her is something she's longed for. But Dillan discovers exactly who she is and what she has done. Too late she finds herself longing for a man who is determined to never look her way again.

When her blog receives unexpected national press, Miska realizes that her anonymity was an illusion. Caught in a scandal about to break across the nation, Miska wonders if the God Dillan talks about would bother with a woman like her—a woman who's gone too far and done too much.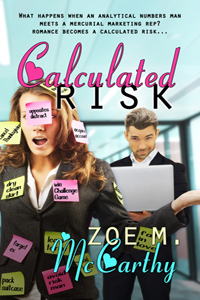 CALCULATED RISK
by Zoe McCarthy
(Available November 2014)
What happens when an analytical numbers man meets a mercurial marketing rep? Romance is a calculated risk…

Whoever said opposites attract was right, of course…but no one ever said what they attract.

Jilted by the latest of her father's choices of "real men," Cisney Baldwin rashly accepts an invitation to spend Thanksgiving weekend with a sympathetic colleague and his family. Nick LeCrone is a man too much her opposite to interest her and too mild-mannered to make her overbearing father's "list." Now, Cisney fears Nick wants to take advantage of her vulnerable state over the holiday. Boy, is she wrong.

Nick wants little to do with Cisney. She drives him crazy with all her sticky notes and quirks. He extended an invitation because he felt sorry for her. Now he's stuck, and to make matters worse, his family thinks she's his perfect match. He'll do what he can to keep his distance, but there's just one problem—he's starting to believe Cisney's magnetism is stronger than he can resist.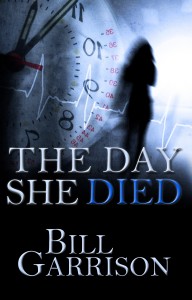 THE DAY SHE DIED
by Bill Garrison
Castle Gate Press
(Coming October 2014)
In this clean time-travel whodunit, a middle-aged coffee-shop owner always wondered what his life would have been like if he'd stayed in town the day his college fiancee disappeared, the victim of an unsolved crime.

One morning he wakes up 20 years earlier and finds himself a student at OU in Norman again on the day she died. In a journey that takes months, he stumbles over people connected to Kim's disappearance and puzzles over connecting the dots. He plays on a baseball team, something he'd dropped out of the first time, and discovers what it's like to be a Christian pastor.

Can he find some answers about Kim and about his own life? Or prevent Kim's death? And if he succeeds in changing history, what happens to his beloved wife and kids?
~*~*~
Tweet – #DebChristFic
Vote for your favorite 2014 Debut Christian Fiction at: Goodreads Debut Author List
2014 Debut Christian Fiction Part 1 | Part 2 | Part 3 | Part 4 | Part 5 | Part 6 | Part 7 | Part 8