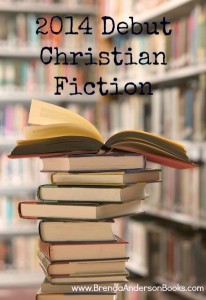 Before I share some of my observations from the 2014 Debut Christian Fiction series, I realized there's one important novel I neglected to mention: my own!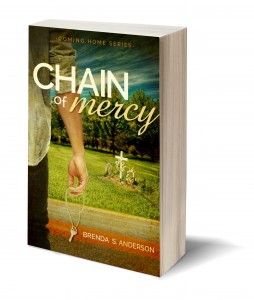 CHAIN OF MERCY released in April and has received very generous reviews so far. Readers have described it as "gripping" "a must read" "gritty" "awesome" "authentic" "not like other books" "mesmerizing" just to throw out a few adjectives. If you've read CHAIN OF MERCY, I'd be very grateful to you if you would put up a line or more on Amazon, Goodreads, and other review sites.
If you haven't read it, then click right on over to Amazon | B&N | BAM | iTunes to order your copy!
CHAIN OF MERCY Description:
Manhattan businessman Richard Brooks was at the top of the world, drunk with success, wealth, and women, and he proudly lived that prodigal lifestyle, until one disastrous evening, when that world came crashing down.

Richard flees to Minneapolis where he repairs ancient boilers instead of solving corporate problems, and he's determined to live the solitary life he now deserves.

But Executive Sheila Peterson has other plans for the handsome custodian. Richard appears to be the perfect match for the no-strings-attached romance she's after, but she soon discovers that he's hiding more than the designer clothes in his closet.
Now for my observations:
Over this ten-post series I featured 45 debut novels. This is not an all-inclusive list of debut novelists in 2014. These are the authors / books I found surfing the net and via a shout out through ACFW (American Christian Fiction Writers). I'm certain there are many more.
Only 6 of the debut authors are male! That, to me, is one of the most telling statistics. Of those six, only one is published by a large press, two are with a small press, and three are published independently. As someone who really enjoys the male voice, this saddens me.
Covers – Just scrolling through all the covers, it's often difficult to tell which books are published by royalty presses or which are published independently. Some of my favorite covers are on indie books.
Publisher Breakdown
12 books were published by larger presses
20 were published by small presses
13 were published independently
Genre Breakdown – With the rise of small presses and indie publishing, we're seeing greater diversity in the types of novels offered (yeah!), but it's no surprise that romance categories far outweigh the others. What's interesting is that there was only (1) Amish debut. Could it be that the Amish infatuation is finally ending?
9 – Historical Romance
7 – Contemporary Romance
6 – Romantic Suspense
5 – Speculative
4 – Women's Fiction
3 – Suspense / Mystery
3 – YA
2 – Adventure / Thriller
1 – Southern contemporary
1 – Split time period
1 – Biblical Fiction
1 – Amish
1 – Christmas novella
1 – Non-Fiction (I'm certain there were more, but my focus was on fiction. This book managed to sneak onto my list.)
Large Press Genre Breakdown – looks like historical romance is still winning out
3 – Historical Romance
2 – Suspense
1 – Romantic Suspense
1 – Contemporary Romance
1 – Southern contemporary
1 – Split time period (1/2 historical, 1/2 contemporary)
1 – Speculative
1 – Amish
1 – non-fiction
Have you observed anything else during this series? Which books have you added to your to-read list?
Due to the popularity of this series, coming in 2015, I will feature debut novels once per month. So if your debut work releases in 2015, I'd love to hear about it!
~*~*~
Hashtag – #DebChristFic
Vote for your favorite 2014 Debut Christian Fiction at: Goodreads Debut Author List
2014 Debut Christian Fiction Part 1 | Part 2 | Part 3 | Part 4 | Part 5 | Part 6 | Part 7 | Part 8 | Part 9